Macaroni Kid Derry-Hampstead-Salem-Pelham is a community-focused, free, weekly newsletter and website that provides information on local family-friendly activities, businesses and resources.
Every Thursday morning we reach 2,700 local Macaroni Families who live in the Greater Derry area to share the latest on activities and events happening for kids and families.
In addition, our Mac Kid Derry Facebook page connects with almost 2,000 followers(mostly moms) who are looking for information on entertaining, educating, shopping, and caring for their children.
With an always-updating local event calendar, hyper-local relevant articles, and valuable subscriber only deals and giveaways, there's always a reason for readers to visit our website.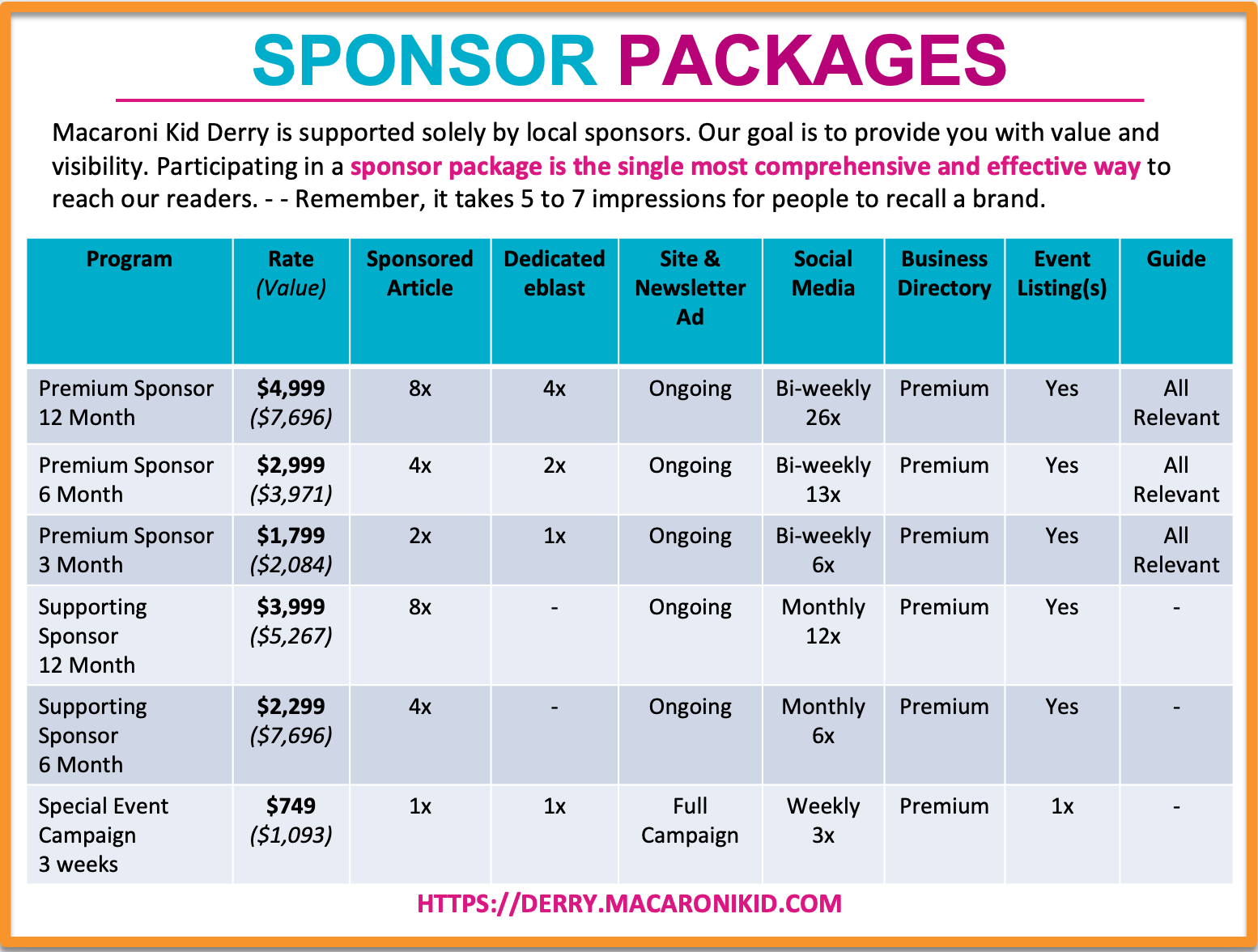 Have a special event that needs some help?
$749 (Providing value well beyond $1,000)
•We start planning together at least 4 weeks in advance
•3-week promotional blitz that readers just can't miss
Campaign Includes
•A sponsored article that lives on our site and is shared in our weekly newsletter to almost 2,700 moms
•A dedicated, exclusive eblast to ensure eyeballs are on your event only
•Weekly Social media promotion to 2,000 moms on Facebook (value ad: MK Derry Instagram)
•Event listing on website with full details and photos PLUS inclusion of the event as a "top pick" in weekly newsletter
•Premium listing in Business Directory so moms can easily find you
Custom Options
Want to start small with a test? We have plenty of custom options!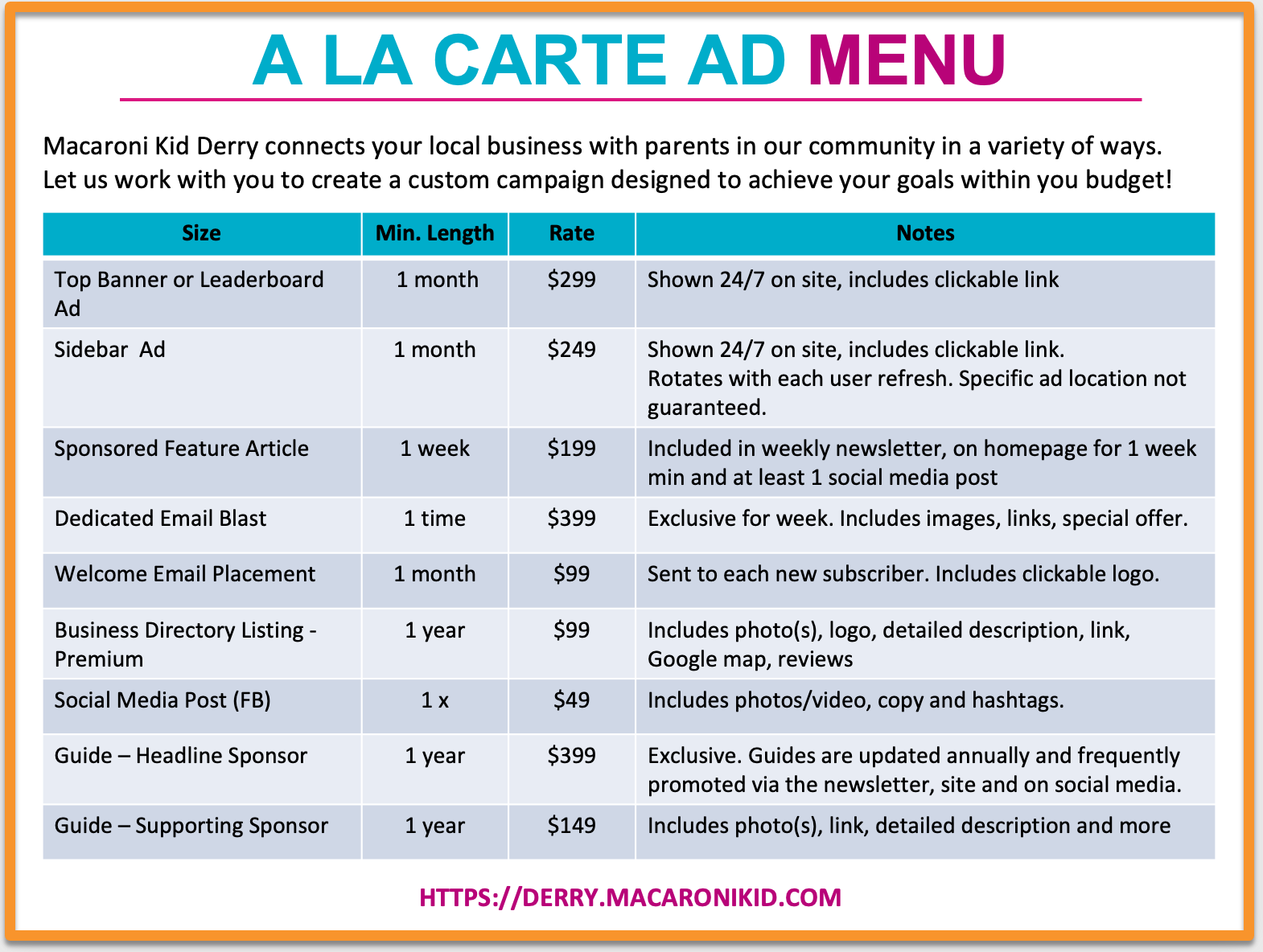 Why branded content (sponsored articles)?
•People remember branded content twice as long as they remember traditional ads.
•When marketers sponsor content from a trusted publisher, they see a 50% higher brand lift than marketers who make their own content. (Nielsen)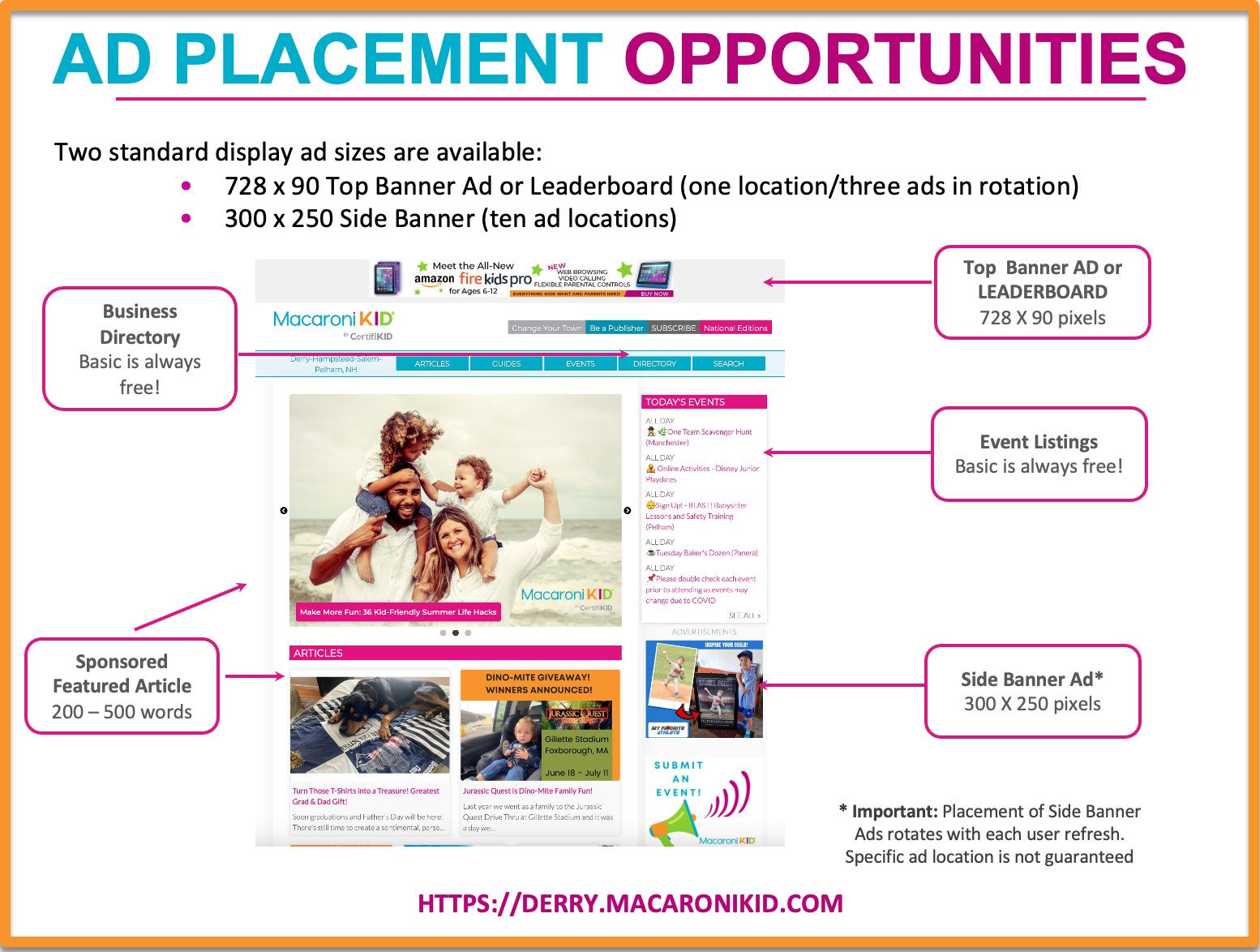 How do we do this?
•Sponsored articles and featured guides
•We educate readers by providing them content of value, appealing to their natural interests all while giving you (our small business partners) the opportunity to convey the messages most important to your brand.